Take charge of your business risk
A powerful new way to keep your business safe and secure
As risk management software specialists, Arctick ensures regulatory compliance through identifying, monitoring and reporting on risk. Our solution automates and streamlines risk management, delivering a 360° view of risk in real time.
+

Identify
Threat identification is the first step in managing risk. Depending on your organisation's characteristics, the tools and techniques used to identify risk must be adapted. By using a combination of Risk Appetite, inherent and residual risk ratings, and Control performance reporting, Arctick can provide holistic views to help proactively identify weaknesses or gaps within your risk framework before the occurrence of a risk event.
+

Manage
We've integrated industry-recognised, proven risk management processes to identify, assess, manage, monitor and review your risks. Arctick helps drive consistency, transparency and ownership to support a positive culture and encourage best practice. Assign corrective actions and monitor linked controls to ensure risks stay within their appetite and achieve their targets.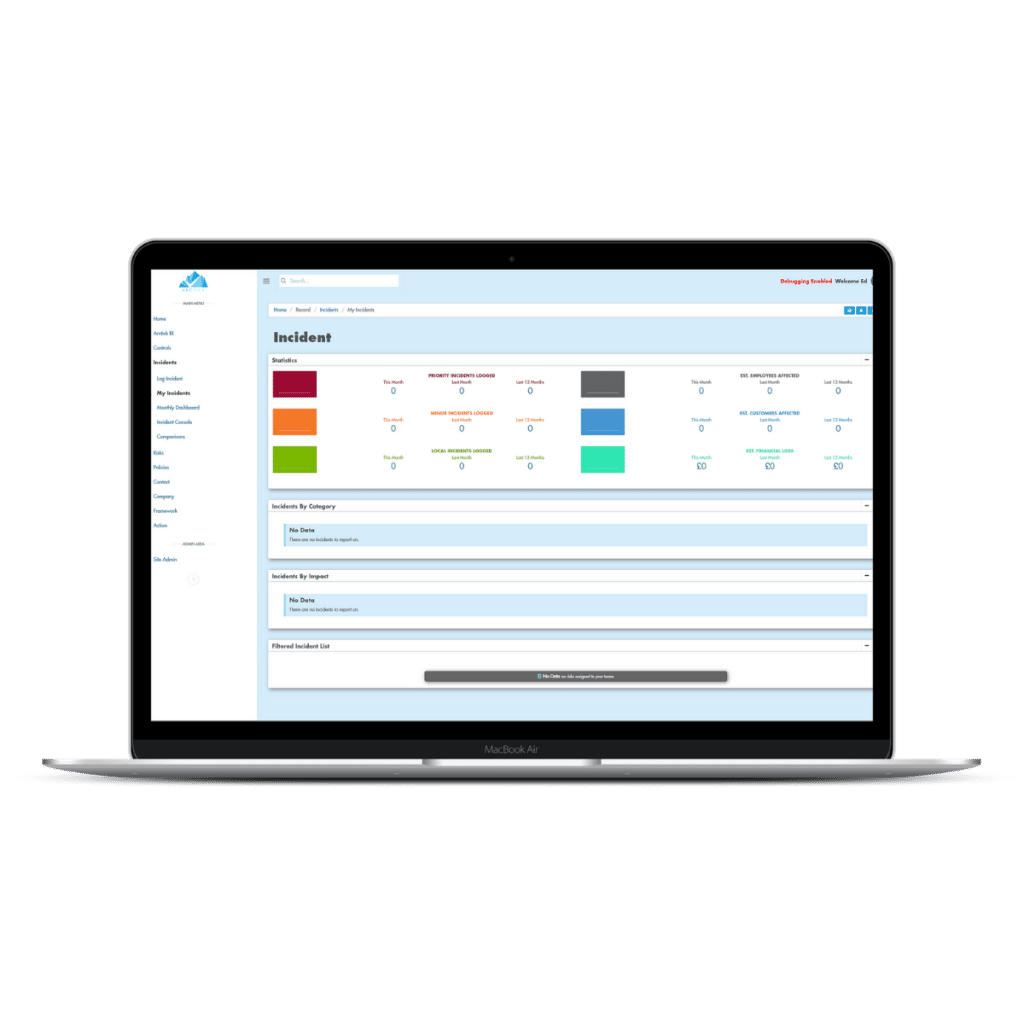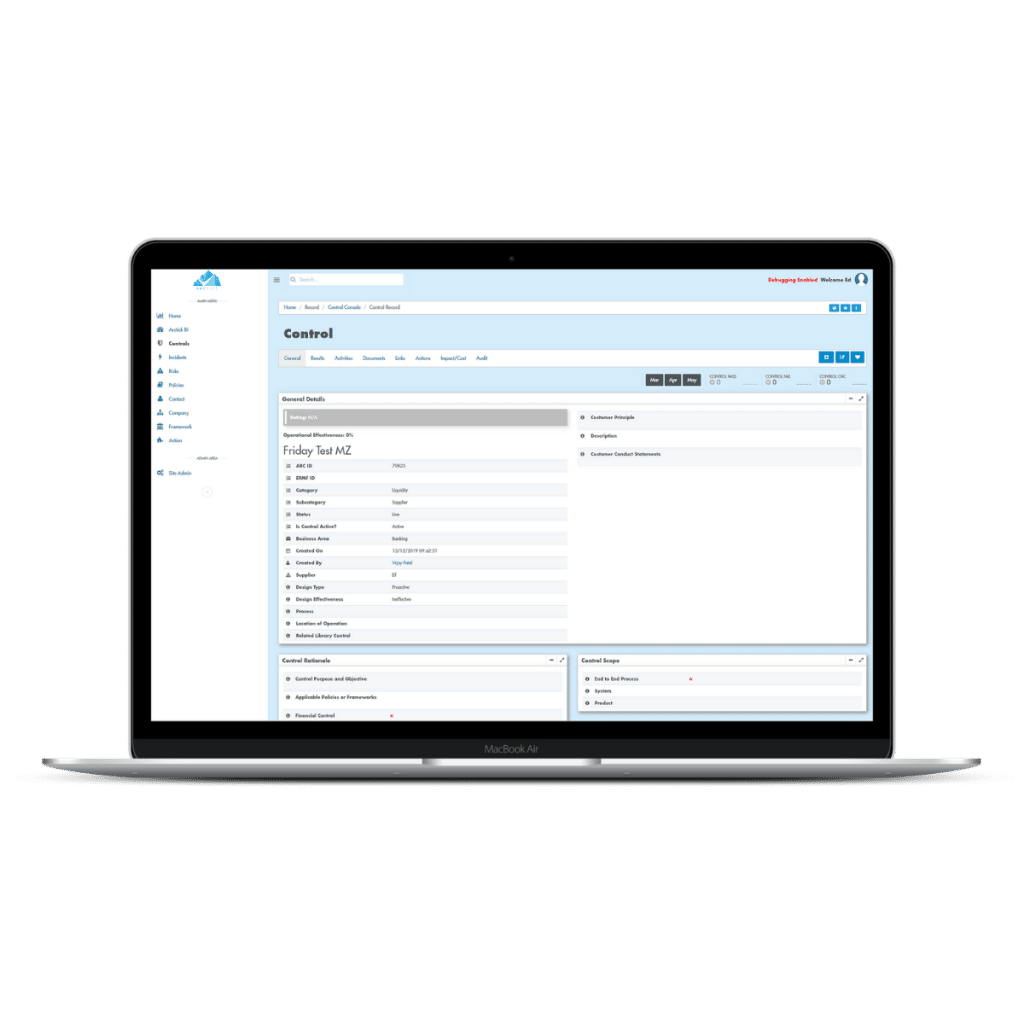 +

Monitor
Arctick's homepage delivers relevant and concise risk data to give you instant, real time reporting on your risk framework. Our customisable notification tools allow you to set KPIs and KRIs based on your own rules while a structured path of approvals, reviews and feedback supports compliance of both internal governance and regulatory requirements.
+Highlights
Fully customisable

Real time risk event reporting

Automated workflows

Ultra-Secure

Mobile ready